We are a team of Human Resources professionals, passionate about delivering exceptional service in training and recruitment, in addition to top of the line Performance Management and L&D solutions. Established in 1998, we take a Growth Mindset approach toward helping our clients transform their human capital into genuine human assets.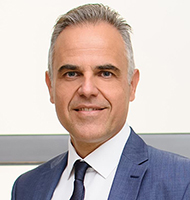 Mr. Dimitris Tolis, an MSc and MBA holder from University of Sheffield UK, is an experienced Advisor and Senior Workshops Trainer (more than 20 years) in Face to Face Training, Blended Learning / e-Learning in many private and public organizations in Greece, Cyprus, Europe and Middle East. Senior Trainer of Trainers Trainers and Coach in many private and public organizations internationally and Company Training Academies Consultant.
Education:
• BA in Philosophy School of Aristotle University
• MSc, Master of Science Un. Of Sheffield
• MBA Un. Of Sheffield
• Postgraduate Certificate in Executive Coaching & Mentoring, ILM, UK
• Postgraduate Diploma in Training and Development, NCFE, UK
• Postgraduate Diploma in e-Learning, NCFE,UK
• Certified Microsoft Innovative Educator, Microsoft
• Certified Microsoft Innovative Educator Trainer, Microsoft
• PMP, Project Management Professional PMI, USA
• Certified Training Professionals Tutor, CTP ECDL
• Certified Training Professional, CTP ECDL
Has worked with:
International Airport of Athens, Hermes Airports Ltd, Fraport Greece, Goldair, Sbokos Hotels / Blue Palace, Costa Navarino, MARAN Tankers, MARAN Dry (Angellikousis Group), ΒΙΟΧΑΛΚΟ Group, CA Papaellinas Ltd, Zorbas Ltd, Grant Thornton, EY Kuwait, KPMG Cyprus, PHC Cyprus, Coffee Island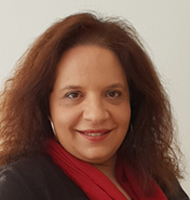 Christiana Christofi
HR Advisory Director
Christiana is a graduate of University of Cyprus, holding a Bachelor's degree in Public and Business Administration and an MSc in Management from University of Surrey. She started her career at AmerNielsen where she worked for a year being actively involved in the design and execution of primary market research on behalf of clients.
Her HR career path commenced in 1998 where she joined the People Services Department of KPMG Greece while in 2000, she relocated to KPMG Cyprus office heading the HR Advisory Department for 10 years at the position of HR Director.
As from July 2012 she is heading the Human Asset Cyprus Office providing HR Advisory services to a well-established clientele operating within and outside of Europe.
Having a well-diversified experience in the field of Human Resources the main areas of her expertise are:
• Recruitment and Head Hunting for Fist Line Management and General Management Positions of all Corporate Job Families, with strong record on Successfully placements in Cyprus and overseas.
• Design and implementation of Performance Management Systems
• Design and execution of People Surveys & Diagnostics.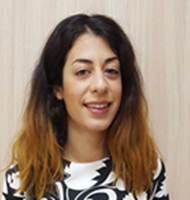 Emi Bafa
Senior HR Advisor
Emi Bafa holds a BA in Sociology from University of Essex and an MSc in Human Resource Management and Organisational Behaviour from CIIM.
She joined Human Asset in October 2012 initially at the role of Advisor and since 2014 she possesses the position of Senior HR Advisor. Her main expertise is the service of Recruitment and Head Hunting, with strong record on successful placements on behalf of a well-diversified clientele operating in various countries such as Cyprus, Greece, Russia, Romania etc.
Emi's recruitment specialisation focusses mainly on Middle- and First-Line Management positions, of all Corporate Job Families (Accounting/Finance, Sales & Marketing, Warehouse &Logistics, Marketing & Brand Management, Manufacturing, Procurement/Purchasing etc.
Her clients are companies operating in all industries such as Production/Distribution/Trading, Retail, Aviation, Financial Services, HO.RE.CA etc.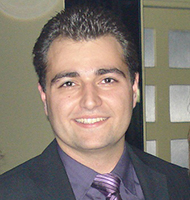 Pantelis Toptsis
Developer
Developer of custom e-learning and interactive applications, Organization and Development of e-learning courses, SCORM compliant educational material for e-learning purposes, Training of Trainers and e-learning Trainers, Training of e-learning platforms and systems Administrators.
Certified Professional Trainer with experience in Face to Face Training, e-Learning / Webinars / Blended Learning, Trainer in many private organizations.