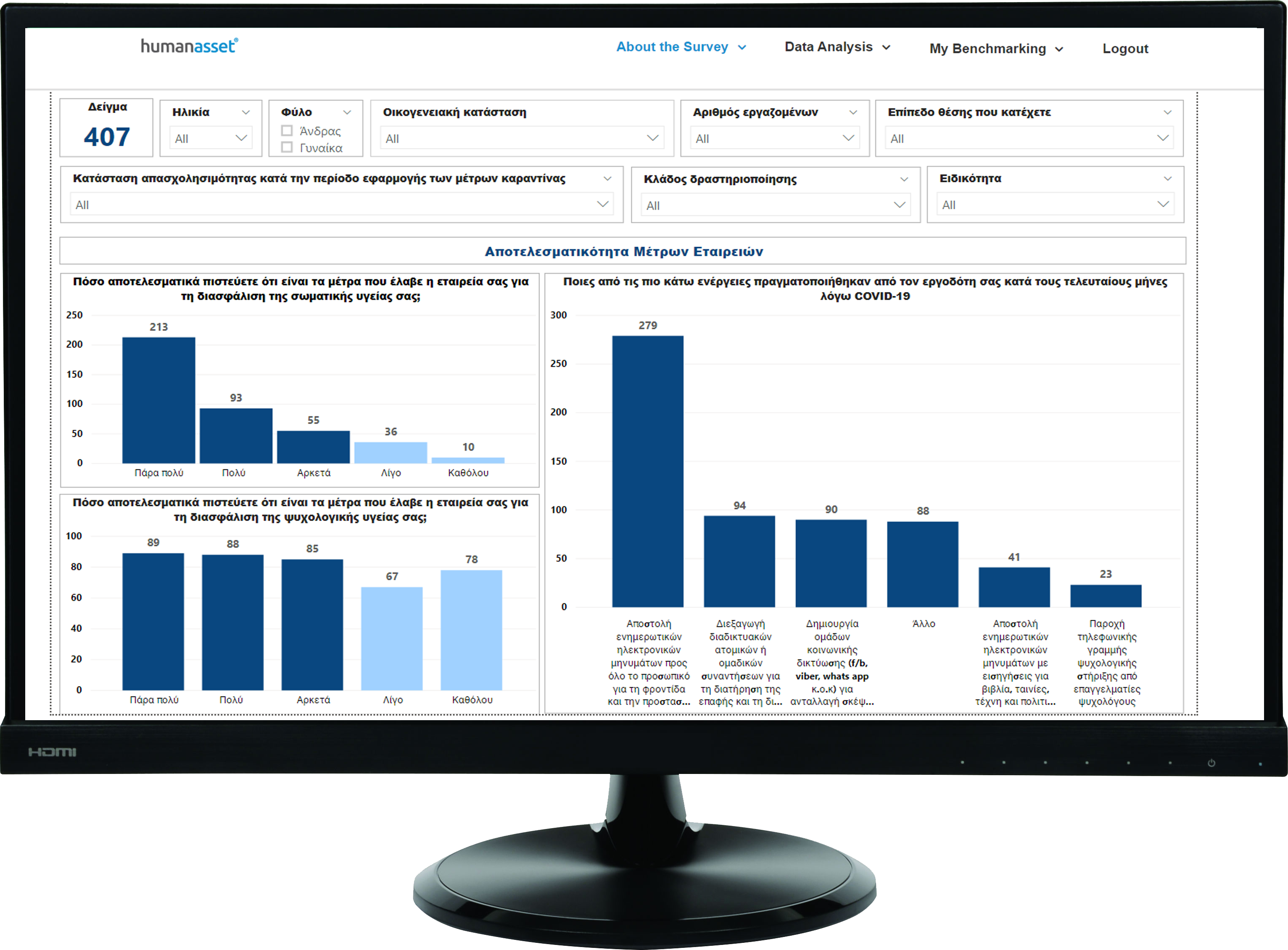 ---
Powered by

One of the key factors that will help employers and employees mutually deal with the new crisis successfully,  is the understanding and managing of the challenges, concerns and emotions that employees may have with their return to normality.
With this initiative, and more to come, we are pleased to announce and present the findings of our Employee Market Survey with subject 'The Employee of Tomorrow, Feelings,Behavriours. Expectations through Covid-19 Lock down.
Scope of the Survey
The scope of this Survey was to capture and understand the employees' feelings, emotions and experiences during covid-19 pandemic lockdown and explore any possible changes on their behaviour at work and on their expectations from their Employers.
Survey Completion period and Sample
This Survey was conducted during the period of 6th to 15th of May 2020 and it was completed by 407 participants (total population invited: 3.000 professionals) who during the lock down period were employed in the republic of Cyprus in various fields, levels and industries. Unemployed professionals were not eligible to complete this specific survey.
Survey Methodology
This survey was conducted through a questionnaire which was especially designed for this survey and was sent out to population of professionals via email. The participants could access the questionnaire using Human Asset Surveys Platform in order to complete it anonymously.